Gertrude Baniszewski took care of two girls during their parents' business trip

The woman tortured the teenager regularly, and finally locked her in a basement, where she only served her crackers to eat

Sylvia Likens finally died. Cause of death was cerebral edema, internal brain hemorrhage, and shock from extensive skin lesions

The tragic story of the girl became an inspiration for the creators of the film "American Crime" directed by Tommy O'Haver

More information can be found on the Onet homepage
On October 26, 1965, Indianapolis police made a shocking discovery. It was later described as the greatest crime in the history of Indiana. In the basement of the house of 36-year-old Gertrude Baniszewski, the police found the body of 16-year-old Sylvia Likens. Her body was covered with numerous bruises, wounds, and cigarette burns. The inscription "I am a prostitute and I am proud of it" was cut with a knife on the abdomen.
Nobody doubted that the woman had been tortured for many months. The cause of death was cerebral hemorrhage and exhaustion. When the police were doing their job, a group of Mrs. Baniszewski's children was watching everything. One of the girls in a weak voice whispered to an officer standing nearby: "take me out of here and I will tell you everything". It later turned out to be the victim's sister.
The story of Jenny and Sylvia Likens became the inspiration for the script of the film "American Crime" directed by Tommy O'Haver in 2007. The dialogues were written based on transcripts from the trial "Baniszewski versus Indiana", and the role of the torturer and the victim were played by Catherine Keener and Elliot Page.
Sylvia came from a large, poor family in southern Boone County, northwest of Indianapolis. Her father, Lester Likens, only completed eight years of primary school. He did odd jobs to earn a living. He ran a laundry, worked in factories, and even owned a small restaurant that was unsuccessful. He also traveled with amusement parks, selling food from a pram, and it was this job that he and his wife decided to return to in the summer of 1965.
That meant finding someone to look after their four children. The eldest, Diana, was an adult and quickly married. Two boys, Danny and Bennie, were placed with their grandparents. The problem arose with the youngest girls Sylvia and Jenny. A mutual friend introduced Likenów to Gertrude Baniszewski (then briefly named Gertrude Wright), who lived in a large rented house on the corner of East New York and Denny. The woman was willing to look after Jenny and Sylvia for $ 20. weekly.
Lester Likens, when asked during the trial of his daughter's death why he had chosen to leave the children in the care of a stranger who was barely making ends meet, replied that he "did not interfere". Gertrude did not have an oven or even a microwave oven, beds were sufficient for only half of the household members, while the pantry contained only bread and crackers. In addition, the woman also looked after seven of her own children.
After the first few days, there was a clash between Sylvia and Gertrude's 17-year-old daughter, Paula. The quarrel sparked off massacre events that lasted for several months. Oil was added to the fire by the fact that the money transfer did not arrive on time. Jenny later testified that Gertrude took both girls upstairs to her house and slapped them there. "I took care of you for a week for free," she screamed. The money arrived the next day.
Gertrude was very weak and clearly underweight, but she always found a way to punish her. It didn't matter if it was a wooden board or a thick leather belt left by her ex-husband, John Baniszewski, a policeman from Indianapolis. On the threshold of adulthood, Sylvia constantly made Gertrude jealous, reminding her of everything that she had lost forever over the years. The attractive, confident teenager aroused the boys' interest and posed a threat to Baniszewski, whose beauty and charm were long gone.
Baniszewski's behavior bore the hallmarks of sadism from the very beginning – the punishments she inflicted on her victim were only becoming more sophisticated and painful. The neighborhood children began huddling around the house to participate in the torture. The children took turns practicing their judo on Sylvia, throwing her against the wall. Some started kicking and hitting her. Others put out cigarettes on her skin.
One of Gertrude's cruelest reactions to the girl's next alleged offense was forcing her, under the threat of beating Jenny, to undress in front of her children and their friends. Moments later, the torturer handed her ward an empty glass bottle and ordered Sylvia to masturbate in front of the boys. The girl was then forced to bathe in boiling water to "cleanse herself of sins". After this situation, Gertrude concluded that the teenager was no longer suitable for living in society, so she locked her in the basement.
Every day she threw her down the stairs when she tried to get out and only fed her crackers. She convinced her children that the girl is a prostitute and that she prides herself on it, so the family together engraved Sylvia's needle with the words "I am a prostitute and I am proud of it!" 14-year-old Richard Hobbs, a boy next door, finished the brutal engraving. An exemplary son and student who changed beyond recognition under the influence of an older woman. The boy was following Gertrude's orders without batting an eye. The press speculated that the teenager had a passionate romance with the older woman, and that Ricky, in order to prove his devotion to his lover, fulfilled her every whim.
When Baniszewski realized that Sylvia might be dying, she forced her to create a note in which she wrote that a bunch of boys were beating her. The plan was to blindfold her and dump her in a nearby forest with a note. Then Sylvia tried to escape, but Gertrude and one of the boys stopped her, beating her again and throwing her into the basement.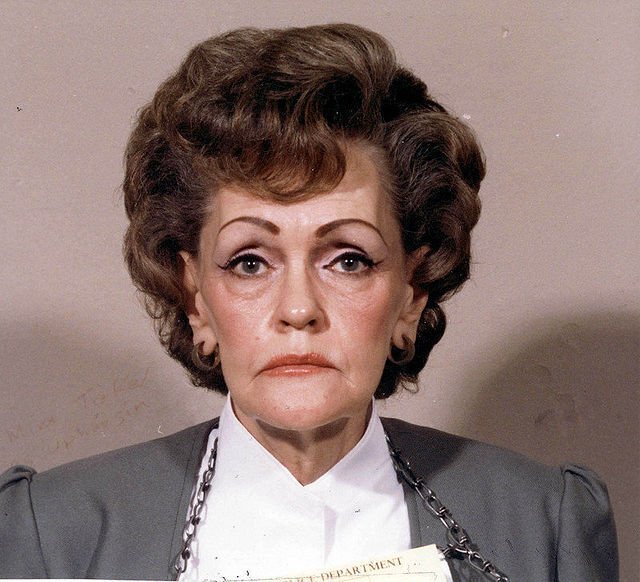 Sylvia's story was close to having a different ending. In October, Jenny managed to get in touch with her older sister, Diana, who already had a family of her own. She described the Dantean scenes that took place in Baniszewski's house and instructed her sister to notify the police. Diana ignored the requests. She decided that the girl was dramatizing in order to let her live with him.
However, when she visited the siblings a few weeks later, she was concerned about Jenny's behavior and Sylvia's absence. So she decided to contact social services. When a representative from the facility came to talk to Jenny, the 15-year-old lied that her sister had run away from home. Gertrude threatened her that if she told anyone the truth, she would join Sylvia in the basement.
Sylvia Likens died on October 26, 1965. The cause of death was brain edema, internal brain hemorrhage and shock from extensive skin lesions. She also suffered from extreme malnutrition. She was buried at Oak Hill Cemetery in Lebanon. The autopsy revealed that more than a hundred cigarettes had been smoked on Sylvia Likens' skin. Her body was covered in third degree burns, her muscles and nerves were damaged. His mouth was badly scarred from constantly biting it in pain. According to experts, the victim of Baniszewski was a virgin.
During the trial, Baniszewski denied the alleged acts and blamed all the blame on her children. The woman felt they were responsible for Sylvia's death. The woman received a life sentence. After she was released from prison in 1985 on parole, she settled in Iowa, where she changed her name. She died five years later of lung cancer at the age of 60. Her daughter Paula was found complicit and spent several years behind bars.
source: Onet, "The Story of The Torture Mother"
Date Created: Today, 20:23
Do you want us to describe your story or deal with a problem? Do you have an interesting topic? Write to us! Letters from readers have inspired us many times, and on their basis numerous texts have been written. We publish many letters in their entirety. You can find them all here.